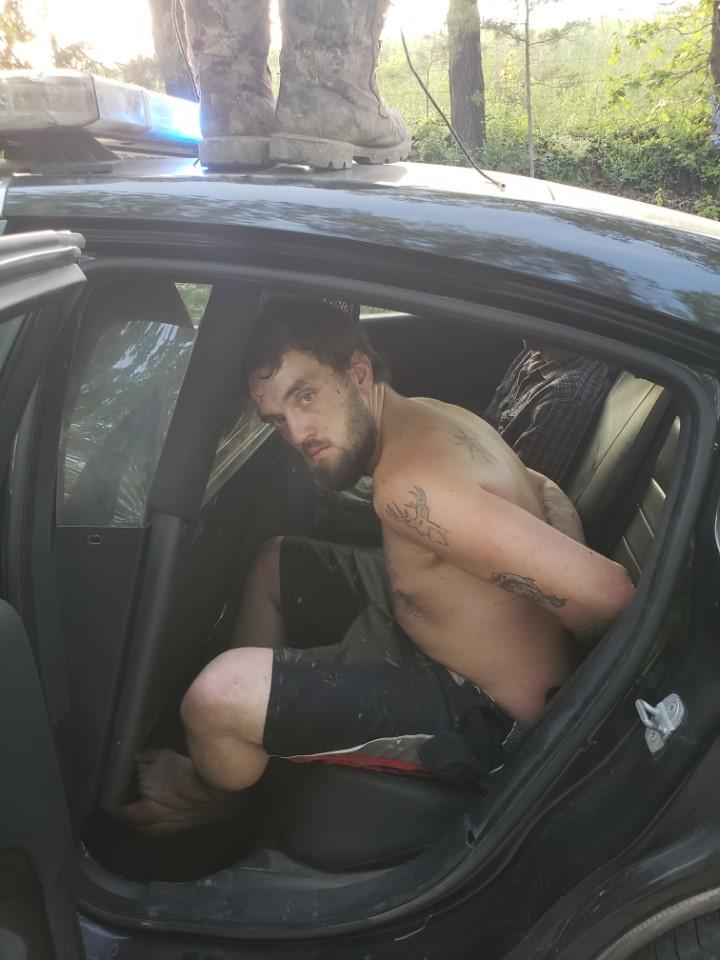 On Saturday, May 23, a St. Joe man was arrested after he fled law enforcement on Hwy. 374 in St. Joe. 24 year old Austin Sharp of St. Joe fled the scene after being pursued by Searcy County Sheriff Kenny Cassell.
Cassell, who was setting in his patrol unit at Hwy. 65 and Hwy. 374 in Saint Joe, pursued Sharp after he noticed Sharp's vehicle was missing a license plate. When Cassell attempted to make a traffic stop, Sharp began to flee the scene southbound on Hwy. 374 at a high rate of speed. Cassell immediately began pursuit of Sharp's vehicle.
During the pursuit, Cassell noticed there were two people in Sharp's vehicle, Sharp and a passenger, and a dog. At this time, Cassell contacted the Arkansas State Police and the National Park Service for assistance.
When Sharp reached Hwy. 65, he had already reached speeds in excess of 90 miles per hour with Cassell still in pursuit. After law enforcement determined the direction that Sharp would be traveling, the Arkansas State Police deployed spike strips at the Tomahawk Bridge. Even though the spike strips disabled three tires on Sharp's vehicle, he continued to flee until he lost control of his vehicle, left the roadway and struck a tree.
At that time, Sharp and his passenger were taken into custody without incident. Law enforcement officials determined the passenger was not involved in the pursuit and actually attempted to get Sharp to stop the vehicle. The dog, who was unharmed, was released to Sharp's friends.
Sharp was transported to the Searcy County Detention Center where he was interviewed and admitted he ran from law enforcement because there were warrants for his arrest in other counties.
Sharp was charged with fleeing, Class D felony, and misdemeanor charges of reckless driving and no driver's license.
Sharp is currently being held in the Searcy County Jail awaiting his first appearance in Searcy County Circuit Court.